I tend to have very vivid dreams.

The kind that seem so real that you wake up wondering if you were dreaming or if it was reality.

A lot of times it is in those types of dreams that some of my core struggles come into play.

I was having a series of dreams like that off and on earlier this week and the most peculiar thing happened.

I will share with you what that was in a moment, but before I do I will go a bit further back and share about one of those little steps I talked about in my last blog.
One of our pastors talked about how if we continuously struggle with a particular kind of sin or addiction we need to look at what we focus on in our minds and what we allow ourselves to think about.

His point being that the best way to overcome those things is to reign in our thinking.

I am not giving his words justice, but that was the gist of it.

So I have been trying to put into practice what he preached.

When I found myself focusing on the struggle I would stop and refocus elsewhere, but my dreams I felt I had no control over and in some ways, they were still controlling me.

After a long week of such dreams I woke up one morning and I found that in my last dream I had two things playing through my head at the same time.

One was my dream and the other was a song that we had sung in church the previous Sunday.

It was kind of like when the radio station accidentally plays two songs at the same time.

Every word of the song's refrain was being sung in my mind over and over and over again as the movie of the dream played out.

I don't remember the dream part very clearly now other than I remember it being circuitous in nature.

The story line wasn't really going anywhere, as if it were being blocked from going any further.
The song that kept playing over and over again on a loop was this: "Holy Spirit You are welcome here. Come flood this place and fill the atmosphere. Your glory God is what our hearts long for, To be overcome by Your presence Lord."
Like I said, it was peculiar.

I have never had anything like that happen before.

As I laid in bed pondering for a bit this scripture came to mind: Rom 12:2 "Do not conform to the pattern of this world, but be transformed by the renewing of your mind. Then you will be able to test and approve what God's will is--His good, pleasing and perfect will."

God was renewing my mind.

His Spirit was flooding the atmosphere of my dreams.
This friends is a step: a step towards "Home", a step towards healing, a step towards Grace.

So many of these small steps are happening, showing up, making a clear path towards the truth that;

"God will be [my] guide even to the end."

Psalm 48:14
There are so many of these "little" steps and I want to share them all with you over the next few days/weeks.

I hope you will continue to join me here and walk them with me.
Linking up with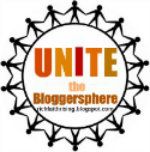 and also with
and for your heart, mind, and soul, here is this freeing video.